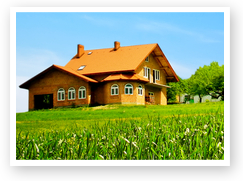 Welcome to Green Homes. Learn what makes a green home and the reasons to go green.
Most 5 Green Homes Articles
Two alternatives to standard windows are clerestory windows – those high-up windows that sit between two levels of external roofing – and skylights. They both have their uses in...
Read more »
Learn about Conductors and InsulatorsThe flow of electricity through conductors is similar to water flowing through pipes and fittings. When electrons flow freely through a...
Read more »
In high school science class, you learned that an atom is made up of a certain number of electrons orbiting a nucleus. The atom can be positively or negatively charged, depending...
Read more »
Latest articles
No matter how much insulation you install in your home and no matter how good it is, it's completely useless if it gets wet. To avoid moisture creeping into the insulation, you...
Read more »
The best advice is often the advice you hear every time you ask a question. In the case of solar energy, the best advice is always "fix everything you can fix before you start...
Read more »
When you read about solar systems, especially solar thermal and passive systems, you may come across the "10-Degree Rule". The rule states that, wherever possible, a building...
Read more »